How Public Health Serves You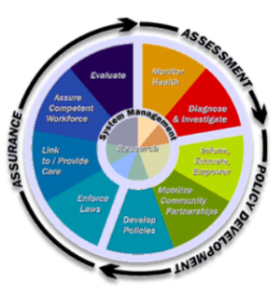 The main duty of public health is to:
·         Stop the spread of disease.
·         Protect against environmental threats
·         Prevent accidents and injury
·         Support and encourage healthy lifestyles and mental health
·         Respond to public health emergencies and help communities recover from disasters
·         Promote access to quality health services
Together with many partners, public health's role is to lead and help the whole community be healthier.  Public Health works to carry out the  Core Functions and 10 Essential Services of public health by providing many key services.  Often these services are unseen by the public; many times, the public only learns of public health services when a problem or need arises.